It is the time of the year, again but this time around it is not London Fashion Week but Men's Fashion Week right here in London.
Friday saw the start of the 11th season of London Fashion Week Men's – the biannual celebration of British menswear.
Over the course of the weekend, the British Fashion Council showcased a parade of cutting-edge talent from both homegrown and international creativity., where I was able to attend and here, I take a look at some of the highlights from the four  days of shows and street styles
Let me know which look is your favourite below and what brand look you liked and dis-liked
Liam Hodges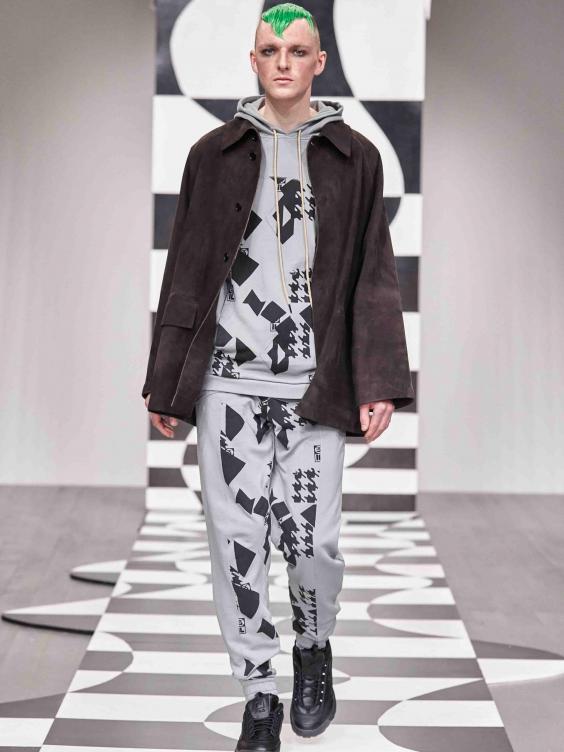 A brand that's identified as a luxury label or "the mad ones and the bad ones", Liam Hodges saw a return to youthful pleasures this season, paying homage to 1990s raves, graffiti and grunge – courtesy of bygone classic kids' show Get Your Own Back, and Mr Blobby.
Taking to a chequered runway, models sported a mixture of new-wave tailoring with slouched retro fits – and while Hodges's signature graphics remained, new airbrushed prints of trippy flowers, leopard and smiley flowers were also integrated.
While there was a definite grunge vibe overall with tartan trousers, zipped cuffs, an oversized suit covered in badges and acid green hairdos, the collection also showcased Hodges's recent collaboration with Fila throughout, including the Disruptor II premium sneakerboot.
Ben Sherman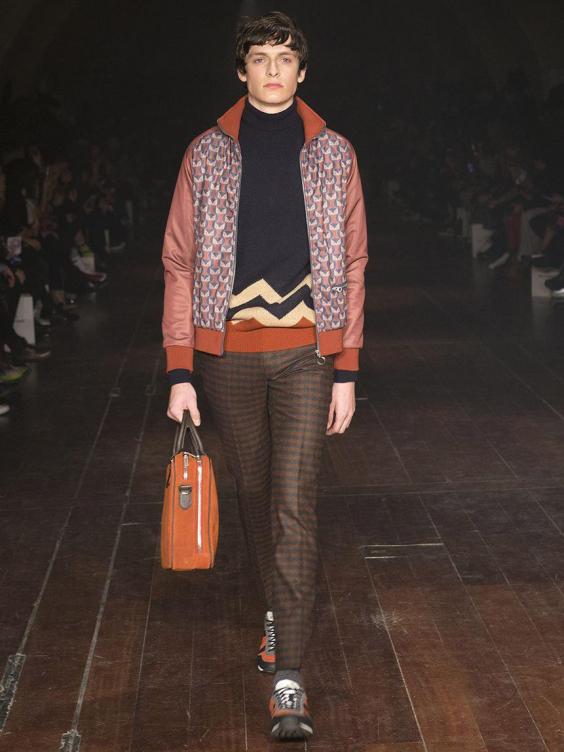 Presented in a 100 metre-long gallery inside Somerset House, this season's Ben Sherman offering looked to its roots and the glories of Northern Soul with a capsule collection created in collaboration with Henry Holland – a designer recently nominated by the British Fashion Council Fashion Awards for Best Emerging Menswear Designer.
Set to an upbeat soundtrack, a score of dancers took to the runway before models appeared in garb that perfectly fused Sherman's classic silhouettes with Holland's eclectic aesthetic.
Featuring 29 looks with a 1970s twist, the unisex collection featured everything from short Harrington jackets to Mod-style suits, striped tracksuit bottoms and fishtail parkas.
Phoebe English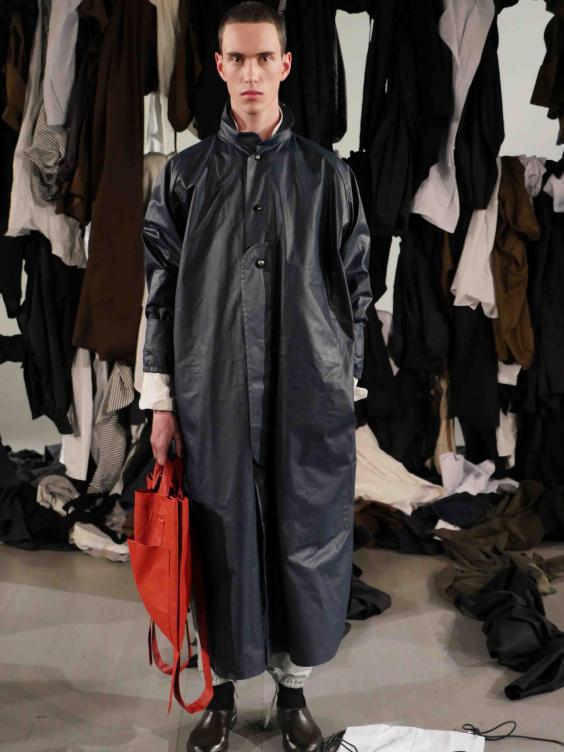 A young designer renowned for her ability to construct strong looks with a focus on textiles and surface textures, Phoebe English created a refined capsule collection in deep navy, charcoal grey and flashes of bright red.
Created in collaboration with knitwear designer Helen Lawrence, models wore textured waffle knits and rib employed in soft British lambswool yarn, as well as hats and scarves.
Grounded with a focus on form, English also presented detailed box and bomber jackets, smart wide-legged trousers with oversized turn-ups, and relaxed-fit joggers.
Elsewhere, traditional menswear shapes were given a smarter edge with detailed shirts trimmed with scalloped sleeve overlays and long smock slips worn under full-length trench coats.
MAN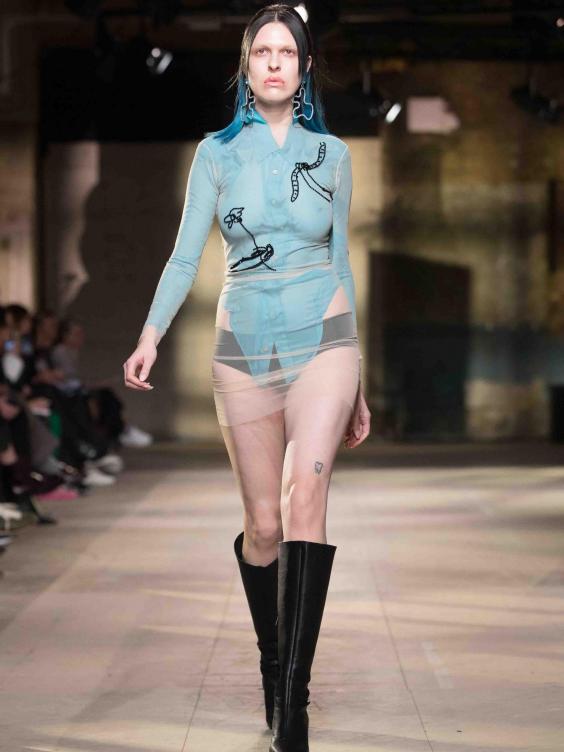 Established in 2005 by Topman and Fashion East, MAN has launched and supported a series of brands including JW Anderson, Christopher Shannon, Craig Green and Charles Jeffrey.
This season, though, a new throng of pioneering creatives joined the line-up, including Rottingdean Bazaar, Stefan Cooke, and the "non-binary paradise" that is Art School.
A brand informed by the founders and their friends' non-binary gender identities, Art School's second season at MAN – and their third with the support of Fashion East – saw a focus on redefining the limitations of gendered fashion.
"Art School was created to convey a message, to create a dialogue of our lives and those of our friends, our loved ones who are never represented," they said.
Here, under the creative partnership of Eden Loweth and Tom Barratt, the collection focused on soft tailoring and what it means to "be soft".
To that end, being soft in Art School terms was all about school girls' skirts and slips, hand-sewn Swarovski crystals, transparent layers, duchesse satin and knitted metal yarn worn around the body "like floating chainmail".
Street Style looks
It's cold out there on the streets of London, but that hasn't deterred the thousands of stylish men and women who've come out to attend the London Fashion Week Mens' shows for the Autumn/Winter 2018/19 season.